FAITH SCHOOL BULLETIN
December 12th, 2019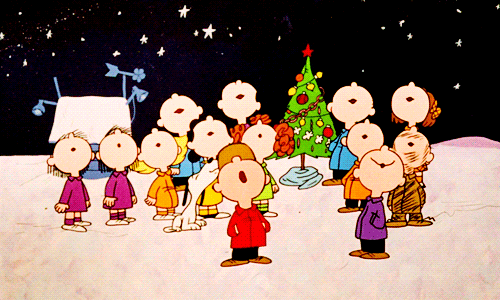 LUNCH MENU: Mini Corn Dogs & Potato Wedge and Monday will be Hot Beef Sandwich with Mashed Potatoes and Gravy

LUNCH LINE ORDER: Freshmen 12:06, Seniors 12:07, Juniors 12:08, and Sophomores 12:09

NOON DUTY: Mr. Schauer

212 Guys and Gals - please get your online registration and membership fees into the extension office NO LATER than December 15th --- also our Christmas party is December 22nd at Mrs. Hanson's house at 11:00 - bring cookies to decorate and make our plates.

There will be a basketball double header here tomorrow with Tiospaye Topa beginning at 3:15 PM with "C" Boys (2 quarters); Approx. 4 PM it will be JV Boys game; Approx. 5:30 PM – Girls Faith JV vs Topa Varsity; Approx. 7:00 PM– Boys Varsity Game. Ticket Takers: 1st Session: Loretta Baier & Shannon Carmichael; 2nd Session: Ali Grueb & Lindy Smith. Admission is $8.00 for adults, $6.00 for students and $5.00 for senior citizens. Junior Workers: Boys Games - Kirston, Ali & Kenley; Girls Games - Allison, Ryan, Sidney and Delaney.

This Saturday there is a Wrestling Tournament at Bowman 10 AM; Jr. High Girls Basketball Knights of Columbus Tournament at Dupree and we play Dupree at 8:30 AM – rides leave at 7:20 AM and Basketball Double Header at Kadoka 3 PM: Boys C Team vs Kadoka C team 2 PM; Girls JV vs Kadoka JV – 3 PM; Boys JV vs Kadoka JV – Approx. 4:30 PM; Girls Varsity vs Kadoka Varsity – Approx. 6 PM; Boys Varsity – vs Kadoka Varsity – Approx. 7:30 PM.

Spring Semester Schedules & Personal Learning Plans (grades 9-12) need to be turned in to Mrs. Haines by 3:35 this afternoon.

ACT testing begins at 8:00 am Saturday, December 13th. Lunch Room doors will be open at 7:30 am. Students should bring: an acceptable photo ID, paper admission ticket, #2 pencils with good erasers, & permitted calculator.

It's that time of year for the School Christmas Program. It will be held tonight at 6:30 in the school gym. Please have your child/children in their classroom at 6:10 p.m. Please, bring a treat for after the program. The drinks will be furnished. Thank you and can't wait to see everyone there. So invite anyone you see!

Juniors: Your fruit orders will be in next Monday the 16th (time to be determined) so please make arrangements to pick your orders at the Community Center that day. Thanks!

Elementary Students that decorated ornaments for Christmas Extravaganza: If you want yours back you can pick them up at the City Office on Thursday, December 19th and any left will be saved and used for next year's tree. Thanks for doing an awesome job on the ornaments!

Student Council will be selling Peppermint Presents during lunch until December 17. Buy a candy cane for a friend or relative for $1! Peppermint Presents will be delivered December 18 & 19th.

There will be a special Library Board Meeting on Monday, December 16th beginning at 6 PM.

FHS Rodeo Members - we are purchasing new shirts so please get your size to Mrs. Hanson today so she can order Saturday.

"May you never be too grown up to search the skies on Christmas Eve." ~ Unknown