FAITH SCHOOL BULLETIN
MAY 17th, 2019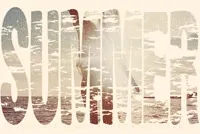 Bares, Broncs, Bulls and Bibles will be held at the Faith Rodeo Grounds on May 21st and 22nd. Forms are available in the office and if you have any questions please contact Cole Elshere at 605-200-1329.

The 2019 Summer Reading Program is just around the corner! A Universe of Stories, will be filled with reading, crafts, activities and more as we explore the wonders of reading! Join us on Tuesday and Thursday 930am-1130am, staring May 28th at the Faith Public/School Library.

The Faith Public/School Library will be closed May 27th in observance of Memorial Day.

The Faith Public/School Library will begin its Summer Hours on May 20, 2019. Monday - Thursday 9am-1pm & 2pm-6pm.

Report cards can be picked up today.

Today is the Philip High School Rodeo.

Collective Goods is here at the library! Come check things out, orders are due by Thursday, May 23rd at 11am! You don't want to miss out!

If you have been saving pop tabs, please bring them to the school office today. Thanks so much!

The 2019-2020 School Year begins on August 14th. HAVE A GREAT SUMMER!!